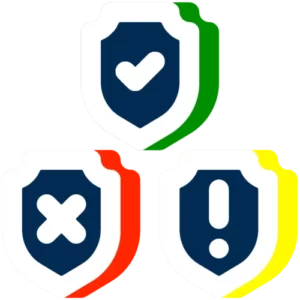 Prep Guidance for a Healthy Learning Environment
Taken from the CDC/MDH Operational Guidance for Schools dated 5/27/2022 These every day strategies are part of the school's role in helping prevent the spread of infectious diseases, such as influenza (flu), respiratory syncytial virus (RSV), gastrointestinal viruses (norovirus), and COVID-19.
Staying current with Routine Immunizations is an important part of preventing many infectious diseases. Prep complies with the Minnesota Immunization Law. Families are encouraged to speak with their primary healthcare provider about any immunization concerns. Students need the vaccines required by law prior to the first day of attendance, a healthcare provider signed medical exemption, or a notarized conscientious objection on file in the Health Office.
Staff/students with signs/symptoms of an infectious illness need to stay home. Prep encourages staff/families to check in with their healthcare provider regarding any suggested infectious disease testing (strep, COVID-19, mono, influenza, etc.). As long as any tests are negative, signs/symptoms of illness should be improved for at least 24 hours prior to returning including no fever for 24 hours without fever-reducing medication.
Infectious Disease Reporting
Prep reports all required diseases to the state, including aggregate numbers for COVID-19 cases. Prep works with state/local public health whenever an outbreak of an infectious disease occurs.
Infectious Disease Notification
Prep will send a general notification to close contacts of COVID-19 within 24 hours of receiving notice of positive test from staff/families. Notice of other infectious diseases will occur according to standard state health protocols.
Prep has a state of the art HVAC system that is new and well maintained. This optimizes our indoor air quality. Prep will continue to use in room HEPA air purifiers in the cafeteria, large room spaces, the health office and some classrooms.
Hand Hygiene and Respiratory Etiquette
Washing hands has proven to help prevent the spread of infectious diseases. Prep teaches and reinforces proper handwashing procedures and when. especially before and after eating, after bathroom use and after recess. When not feasible to wash hands hand sanitizer is available and encouraged.
Prep teaches and reinforces covering of coughs and sneezes to help prevent the spread of infectious diseases. Students and staff who are experiencing uncontrollable coughs/sneezes are encouraged to stay/go home until symptoms have improved.