We surpassed our goal of $130,000!
The marathon is not only a great day filled with outdoor activity and community building, we also use this event to close the funding gap between our school and other Stillwater public schools. St. Croix Prep does not receive any of the local tax levy funds that the local district receives. This 'gap' amounts to over $2.5 million per year. We must work together to close this funding gap for our students.
Our goal for the marathon is $130,000.
Funds raised will support competitive compensation for our talented and dedicated teachers this school year. Funds will also go towards student technology, including 720 Chromebooks.
This will be our 11th St. Croix Prep Marathon
We will kick off our 2023 Marathon run with a ribbon cutting ceremony of Discovery Trail (funds to build Discovery Trail were raised from the 2022 Marathon).
Over the years, this event has raised over $911,000 Past purchases have included/raised funds for:
Discovery Trail Ribbon Cutting
Qualifying students* will receive Marathon 2023 t-shirts by April 27, so they should wear them on the day of the Marathon.
Wear comfortable running wear and athletic shoes (shorts, sweatshirts, sweat pants, etc.)
Please wear clothing appropriate for the outside weather (i.e., jacket, hat, sunscreen)
All attire must adhere to SCPA dress code guidelines!
*those who raise at least $75 by the April 17 deadline
How to Invite Family and Friends to Donate:
Locate the social media and email icons on the right side to share directly on your Facebook or Twitter account your student's fundraising page with friends and family. Copy and paste the email sample and send to your family and friends to invite them to visit the student's fundraising page.
If preferred, collect cash and check donations. Request donation envelopes from your division office. Make sure your student's name is on the envelope so they receive credit toward the incentives.
Enroll in Your Workplace's Matching Gift Program:
Please make the online donation on the student's fundraising page, and then email Susan Peterson directly at susanpeterson@stcroixprep.org listing your employer and the employer's gift amount so we can credit your student's account manually. Please make sure to include your student's name, grade, and teacher.
The Marathon website will be open to receive donations now through Friday, April 28.
The Distances and Grade Levels:
The Marathon is split into running distances by grade level. Upper school students will run the distance assigned to their lower school running partners.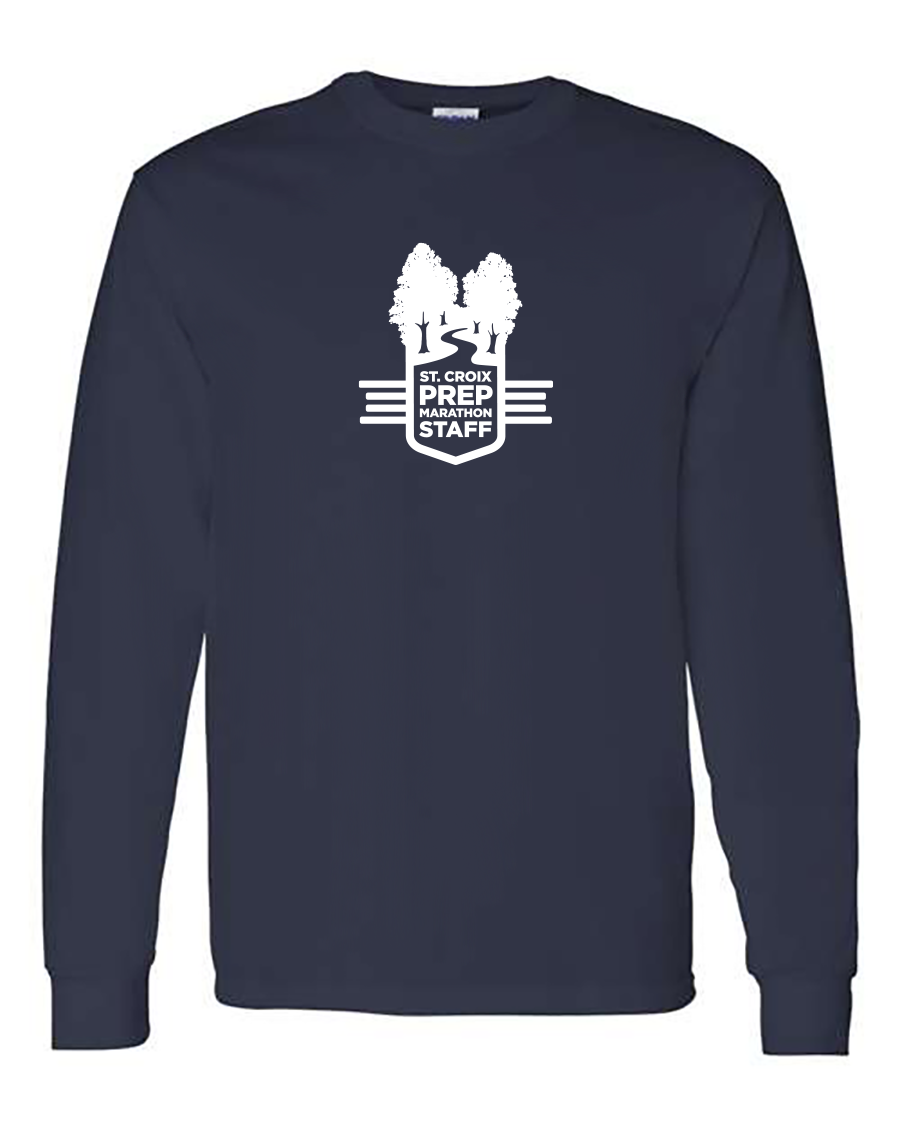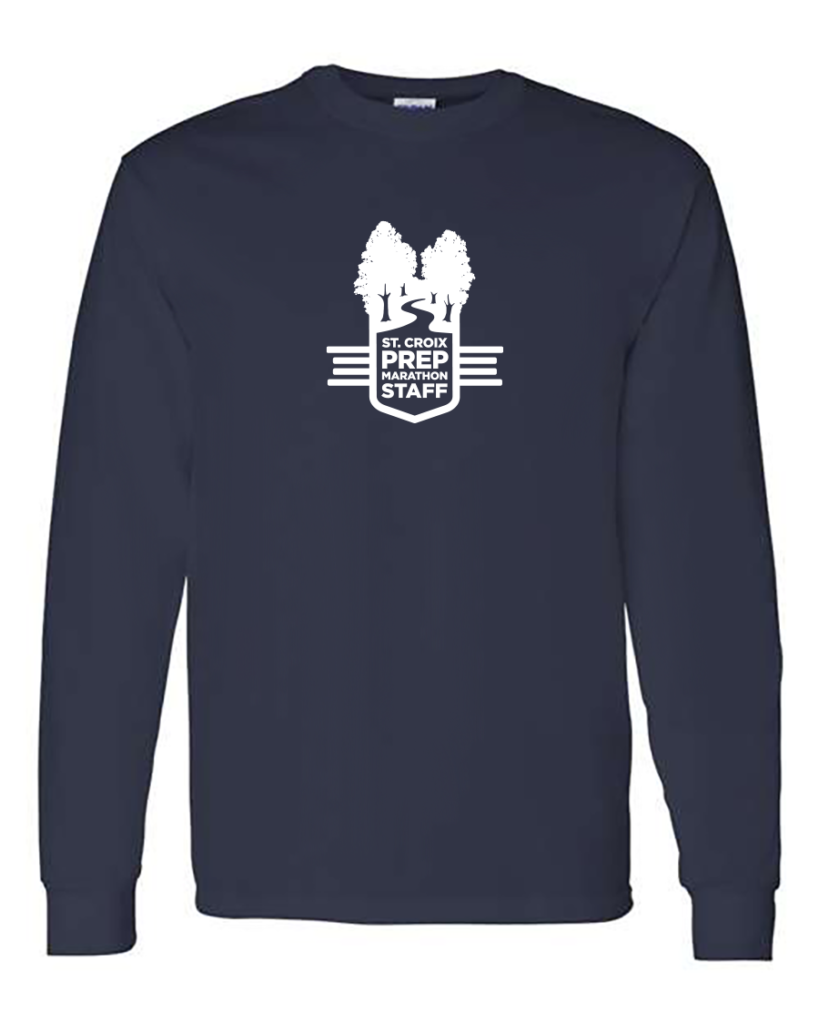 Students who reach a goal of raising $75* by April 17 will receive a St. Croix Prep Marathon long sleeve t-shirt to wear on Marathon day.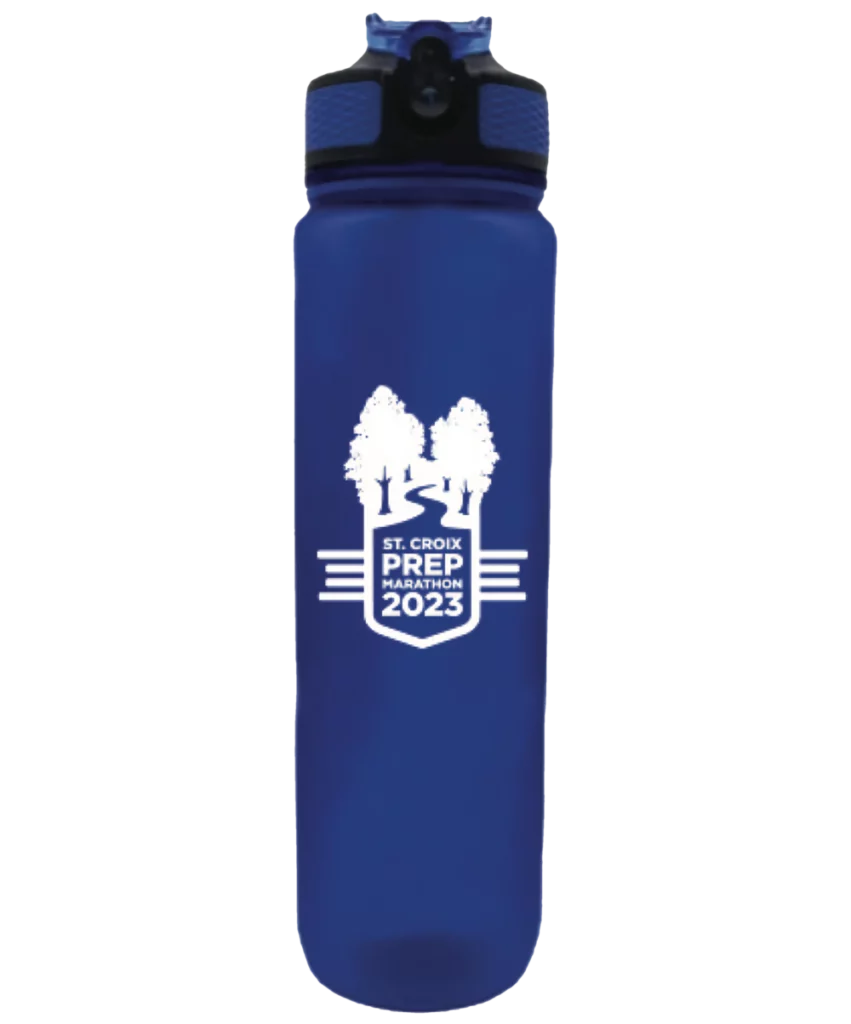 Students who reach a goal of raising $150** by April 28 will receive a St. Croix Prep branded 32 oz. time marker flip-top with drink straw water bottle.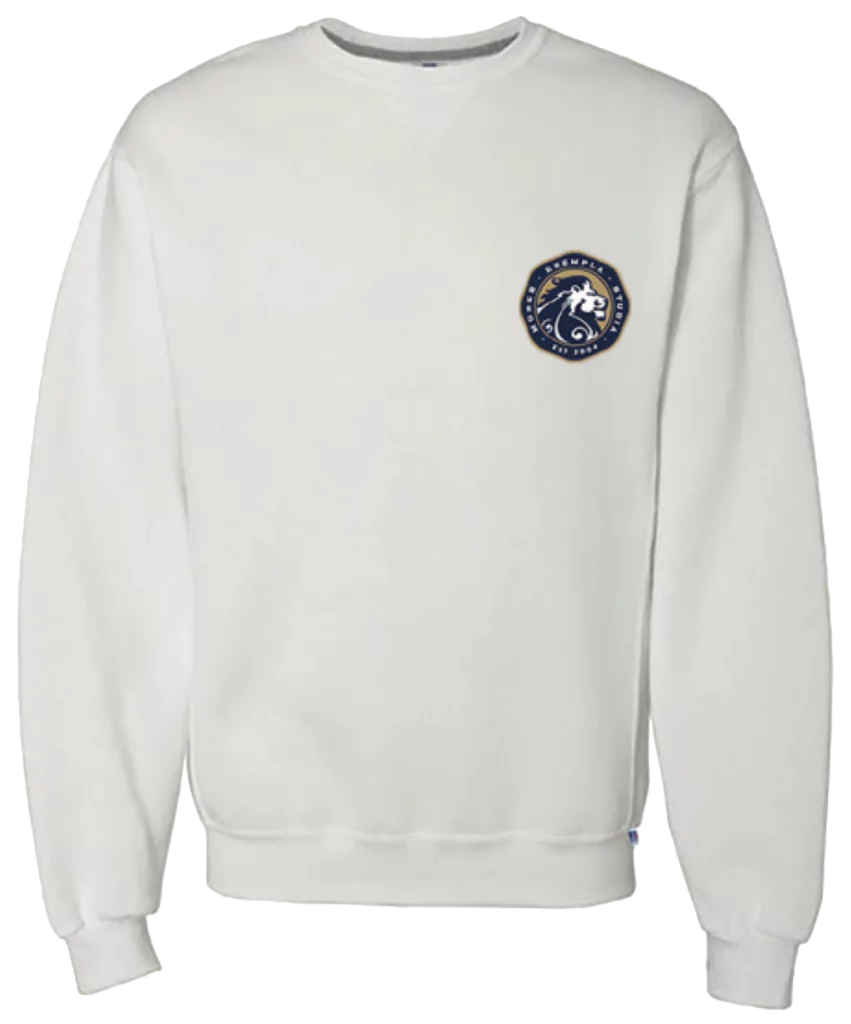 Students who reach a goal of raising $300** by May 20 will receive an exclusive St. Croix Prep branded hooded sweatshirt.
This sweatshirt will be considered part of the daily student uniform options for the 2023-24 school year.
Each division has determined other special incentive opportunities, in collaboration with the students, to celebrate achieving their fundraising goals.
* Students who raise $75 by April 28 will receive their t-shirt after the Marathon.
** The St. Croix Prep water bottle and sweatshirt incentive will be delivered after the Marathon. All goals achieved will receive the long sleeve t-shirt.
*** Youth sizes are Gildan brand. Adult sizes are Russell brand.