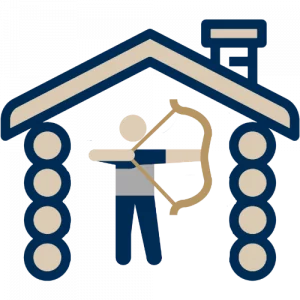 A Team Captain is a a big responsibility and should not be taken lightly. Being a Captain you knowingly and willingly take on the role as an influential leader of your team. Captains are responsible, humble, respectful, honest and maintain the highest level of integrity at all times. Team Captains play an essential role in maintaining team consistency, boosting morale's , teammate mentoring and forming team spirit. Coaches rely on Captains to influence, teach and lead in areas that coaches have no access.
What benefits come from being Captain?
Learn and develop leadership skills

Builds mental fortitude and Integrity

Teaches responsibility and accountably

Gives opportunities to push yourself to become the best you can be

People will look up to you and follow your lead

Gain Captain letters for letter jackets

Can be added to resumes and collage applications

Opens more opportunities for advancement

Will receive letter of recommendation from Coaching Staff
Considerations for being selected Team Captain:
You must read and understand the requirement's of the Archery Team Captains Description.

Be a Junior or Senior (Middle School Captains will be selected, but will not letter).

Demonstrate the qualities and skills needed for Captain selection.

Show and prove their consistency in all areas expected.

Register and complete the free NFHS Captains course.

Upon completion provide the Head Coach with completion certificate.
Retaining Team Captainship
Maintain academic good standing.

Commit to all standards and expectations.

Continued improvement in your shooting craft and mentoring skills.

Consistent team morale boosting and cohesion.

Doing the right thing, even if the right thing will have unwanted consequences.

Any violation of Rules, Standards and Expectations set forth by SCPA and its Coaching staff will be reviewed and revocation will be decided upon severity of infraction.

Any violation of MNSHL policies and standards will have immediate revocation.