The St. Croix Prep Parent Group uses the collective time, talents, and resources of our parent body to promote communication and educational opportunities throughout our school, in an attempt to build community and strengthen relationships between our families, administration, and faculty by coordinating and hosting special events and initiatives.
EVERY parent of a St. Croix Prep student is part of Parent Group and are welcome to participate in our events and initiatives.  To learn more, we encourage parents to attend one of our parent group meetings, seek volunteer opportunities or just enjoy an event with their family.
The first Wednesday of the month, from 9:30-11:00 AM, we have "Parent Talk" meetings. These are round-table discussions on topics that are relevant to our school, parenting in general or both. Attending one of these meetings is a great way to get to know other parents, ask questions and/or share any input you have to offer. 
October 2
November 6
January 8
February 5
March 4
April 1
May 6
The second meeting of the month is our "Planning Meeting". These are less social meetings focused on planning for upcoming events:
September 18
October 23
November 20
December 4
January 22
February 19
March 18
April 15
May 20
If meetings don't work for you, there are many other ways to be involved. We appreciate any volunteer work you are able to provide and any financial support you can contribute. You can also support Parent Group by attending some of the events the group organizes, such as the Lower School Carnival, Book Fairs and the My Guy & Me Dance.
Back-to-School Snacks for Staff
Help with Homecoming Festivities
Coordinate Box Tops Collections
Hospitality Tent at Marathon
Dinners for Teachers on Conference Nights
Staff/Teacher Appreciation Week
8th Grade "Movin' Up" Party
Departing Gifts for Each Senior
(playground equipment and benches)
Bringing In Guest Speakers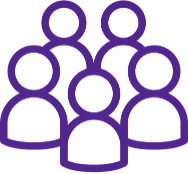 If you'd like to be included on the Parent Group email list, or have a question or concern, contact us at: